Bio
Doug "Songuy" Robertson has made a career of being a wannabe rockstar. 
At the age of nine Robertson was ripping off and re-writing Beach Boy and Beatle songs. "That's how I learned how to structure songs." Doug says. 
His writing education continued under Oscar winner Al Kasha and  songwriting guru John Braheny. His roots in '60's music led to the "New Vintage Acoustic Rock" style he presents today. 
Whether in bands or solo, Doug developed an engaging audience centered performing style full of humorous stories and guitar driven rhythms. If Doug has other performers with him you are going to hear some amazing harmonies. 
Doug enjoyed various solo and combo incarnations like 1975's formation of Christian band SHELTER, recording his tune "Bridge Builder" on the compilation album "Come Back Soon". 
In 1996 Robertson recorded his first solo album "New Clothes". When released, a radio personality introduced the title song saying "Here's something by a songuy named Doug Robertson". The "Songuy" nickname stuck. 
The New Millennium saw Doug's Salute to the Woodstock era with his band "mAX YASGUR'S FARM" recording the "Salute" CD in 2006. 
Performing credits include opening appearances for Johnny Rivers, Leonard Nimoy, Len Chandler and Al Jarreau. He has been a featured act as a soloist and with his bands. 
Doug enjoyed 14 years as co-coordinator of Nashville Songwriters Association International's Reno, Nevada workshop. 
After founding his production company Nostrebor Music, he produced his own  albums "New Clothes" and  "Salute" and the self titled debut CD for the band ZERO THEORY  (With top 40 placement on national indie charts) 
Returning his focus as a Performing Songwriter, Doug has emerged from the studio with a new 6 song EP entitled "Epiphany" which is expected to be released in November 2020. Singles from "Epiphany included "Portola"- a '70's light rock tune about a lonesome railroad worker and "Why Are Armadillos In Nashville" - a Texas Swing explanation for the critters being found in Tennessee that is accompanied by an animated music video of cute armadillos. 
Robertson's new tunes are filled with delight and insight. "The Bla Bla Cafe" (60's Calif. Rock) portrays life in a gay cafe; "Like Don't Always Mean Love" (Joe Walsh Rocker) is about the only guy in the room who doesn't know he's falling in love. "And The Life (Ballad) is a tender look at a roadside memorial; "Hey Boss, You're Fired" (Bar-room Rock & Roll) tells off the boss. Taking your life back! 
Live appearances are jovial and engaging. Robertson has developed a live show entitled "Retrospective of a Western Hippie" where Doug and his band perform original and cover tunes that chronicle his life as a musical wannabe. "There are more people out there who tried and failed to become rock stars than the folks who actually made it." Says Doug, "I relate to being the wannabe."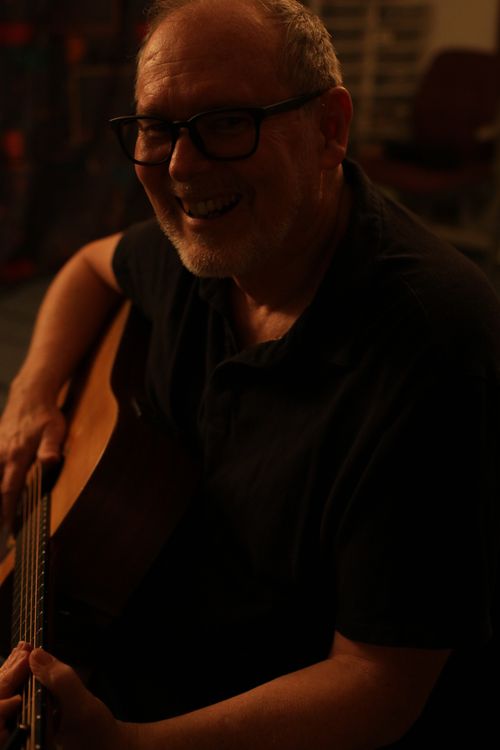 WOULD   YOU   LIKE   TO   BOOK   DOUG   ROBERTSON?
Follow this link to the ELECTRONIC PRESS KIT for more information.
PRESS COMMENTS
"It didn't take long and the crowd was thoroughly enjoying the sounds." Battle Mountain Bugle 

"A Rock & Roll Retrospective romp…Showmanship is the glue that bonds the audiences." North Tahoe Living 

"Discovering potential in odd places is what makes Doug Robertson & Co. successful." Their acoustic blend of music offers a mélange of original work and cover tunes from what Robertson calls 'the Woodstock generation.' " Reno News and Review 

"The group is versatile in its presentation. Even though they are acoustic, they pull off the impact of a rock concert. There is an unexpected electric energy as they deliver their tunes." Tahoe World 

"Robertson, who has been performing since he was nine, has made a name for himself as a songwriter with passionate expressions of Vietnam era anti-war sentiment including 'Bridge  Builder', released by the band Shelter in the 70s. He released a solo album in 1996 titled 'NEW CLOTHES', which received airtime on major radio stations across the country." Laughlin Nevada Entertainer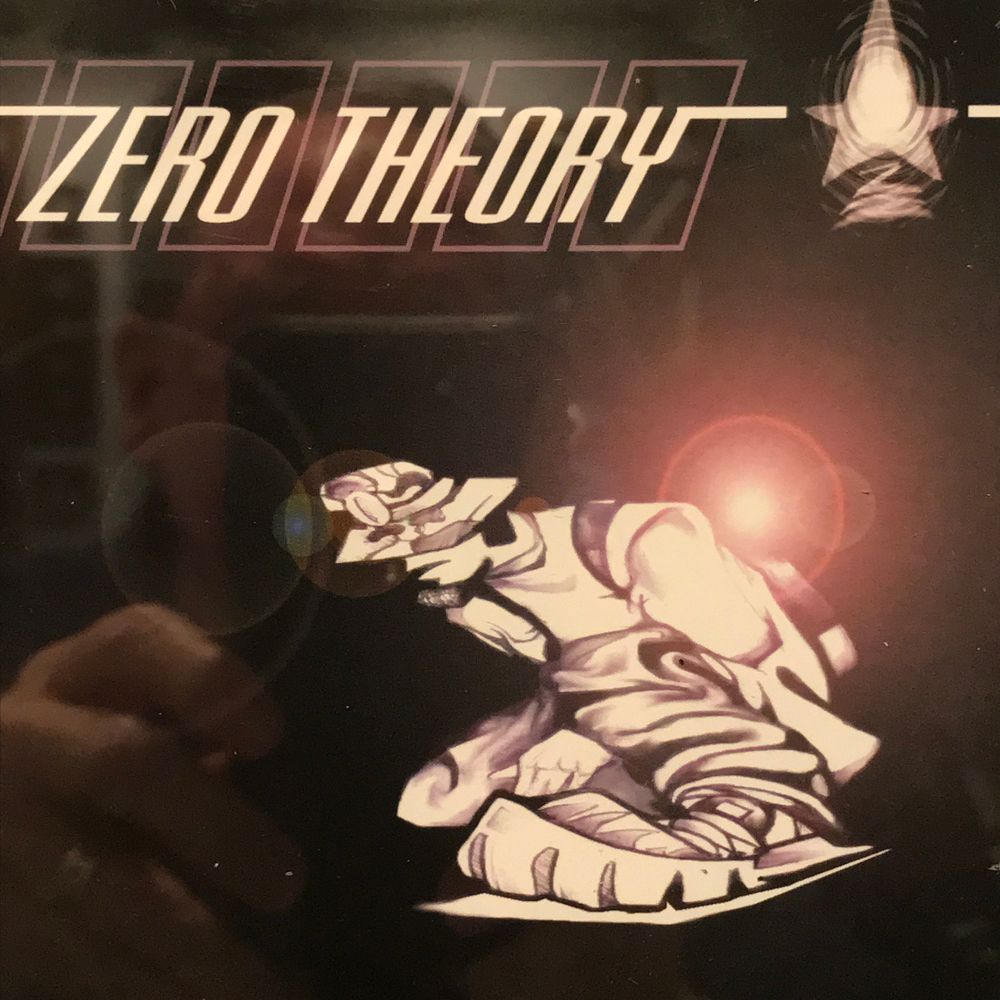 2000 ZERO THEORY
Nostrebor Music
By Zero Theory
Produced by Doug Robertson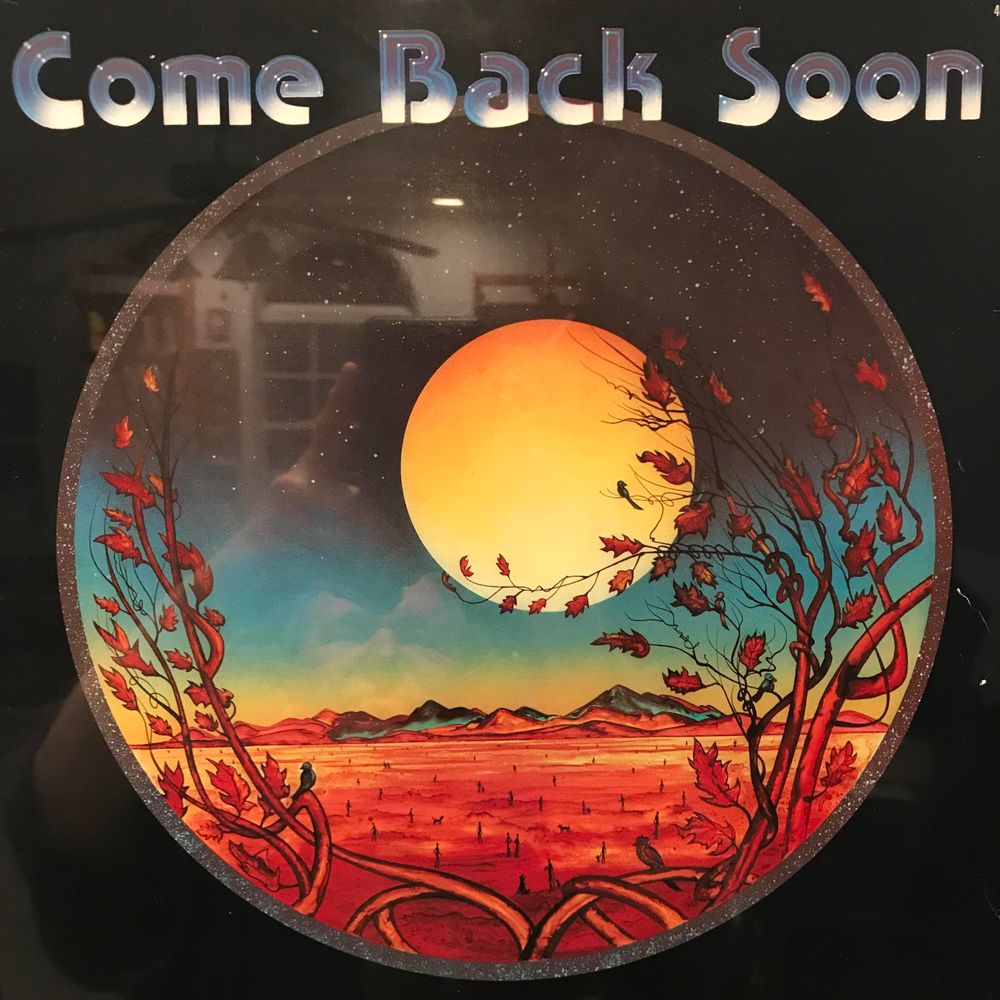 COME BACK SOON
1978 Sangre' Productions
"SHELTER" Performed Doug's song "Bridge Builder"