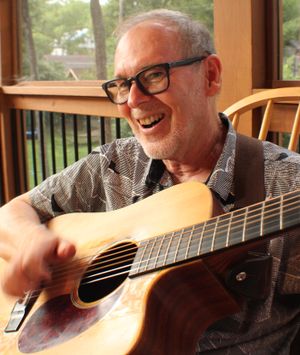 WELCOME TO DOUG "SONGUY" ROBERTSON'S
NEW VINTAGE ACOUSTIC ROCK!
Classic Rock & Roll driving guitar & rich harmonies are my jam!  You'll find humor, emotional & poignant tunes sometimes with a spiritual edge. There's even some Woodstock era favorites! I'm told "You think differently!" I can't argue with that. You might conclude that too! 
I call my closest friends my "Widespread Crew"!  Check it out below !