RETROSPECTIVE of a WESTERN HIPPIE
A MUSICAL STAGE SHOW 
Doug "Songuy" Robertson grew up in the Woodstock Generation. Drawn to the music, and potential trappings of fame, he set out to become a rock star. 
Follow his tye dye inspired misadventures as he reflects on the bands, the songs,  long hair, losing his hair, protest songs, the Jesus movement… 
Listen to favorite classic tunes of the time along with original compositions performed live. 
Will Doug find love?   Yes.        Will he find Fame?   No.        But he had a blast trying.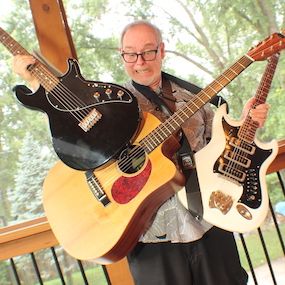 You will hear songs from:
The Beatles                           Doby Grey
Mama's & Papa's                   America
Crosby Stills & Nash            Bob Dylan
The Eagles                             Moody Blues
Plus entertaining original songs inspired
by the music of the Woodstock era.
For booking information contact  INDIE CONNECT.
vinny@indieconnect.com       615-568-4736      www.indieconnect.com
Presented by Nostrebor Music
Press Photos